Spreading good flavor. Tackling a variety of new business lines.
Using our "Matsuya" and "Matsunoya" businesses as pillars, we are promoting the development of new business lines that spread the world of good flavor by making full use of the knowhow, techniques, and systems we have cultivated since our founding.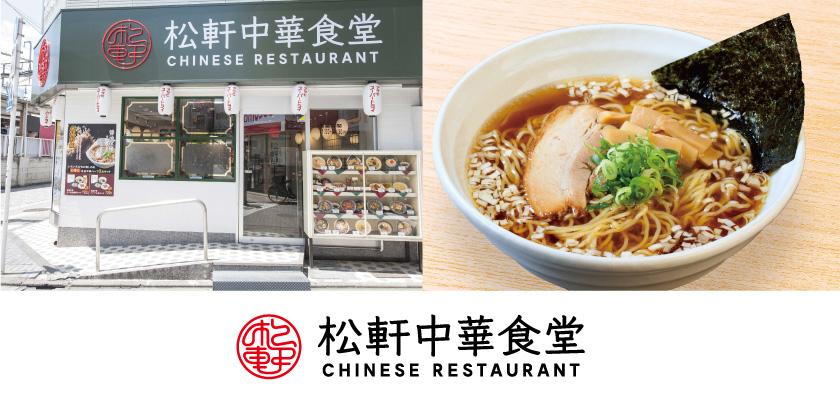 Matsuken chuka shokudo
Making delicious flavors easily accessible. With the concept of becoming a "community table for all", these Chinese cafeterias offer a variety of ramen including shoyu ramen made with a blend of soy sauces in a delightfully refreshing soup, and set menu offerings. Savor healthy and authentic flavors made from carefully selected ingredients and delicious soups at an affordable price.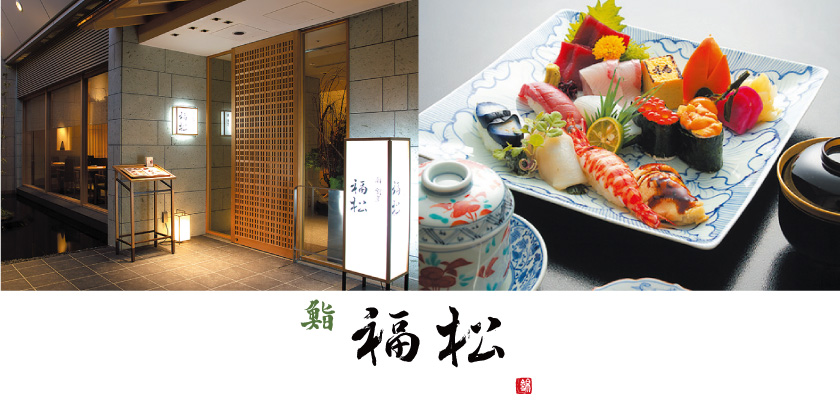 Fukumatsu
Sushi restaurant where customers can enjoy carefully selected local fresh seafood and fish at the "peak" of their season in a store interior rich in luxurious Japanese style architecture. The restaurant prepares kaiseki course meals brought to life by the seasonal flavors of the ingredients and the outstanding skills of our craftsmen. Store interiors are equipped with sushi counters, table seating, and a variety of private rooms that can be used for banquets and memorial services. Catering services where seasoned cooks prepare meals in customers' houses are also provided.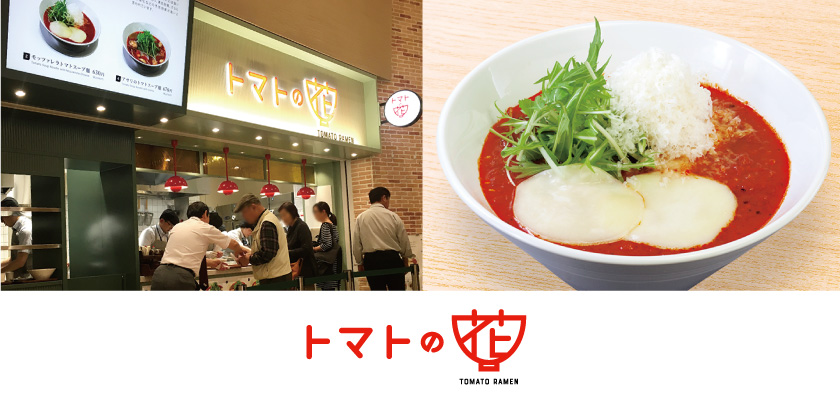 Tomato-no-hana
Ramen shop that provides a healthy menu, starting with the popular "Tomato Soup Ramen," that uses as little oil as possible. "Tomato Soup Ramen" is an original product filled with tomatoes and developed by a chef with a background in French cuisine. Its rich flavor has been highly acclaimed mainly by female customers of all ages.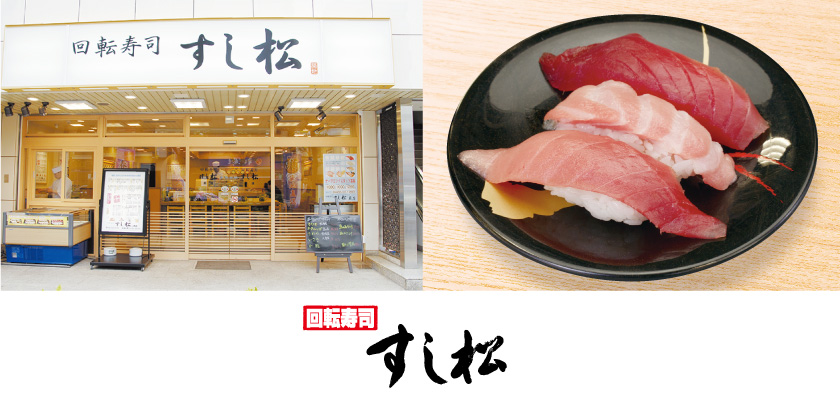 Sushimatsu
Conveyor belt sushi stores where customers can enjoy the fresh taste of sushi at a reasonable price. We have opened 5 of these stores, which are located mainly in front of train stations and downtown locations to make it easy for people to drop by as they go about their busy daily routines. These stores provide ingredients sent directly from where they were caught or produced and that have been purchased at fish markets by experienced, discerning professionals. These stores are enjoying a high degree of support from all customer demographics from businessmen to seniors and families.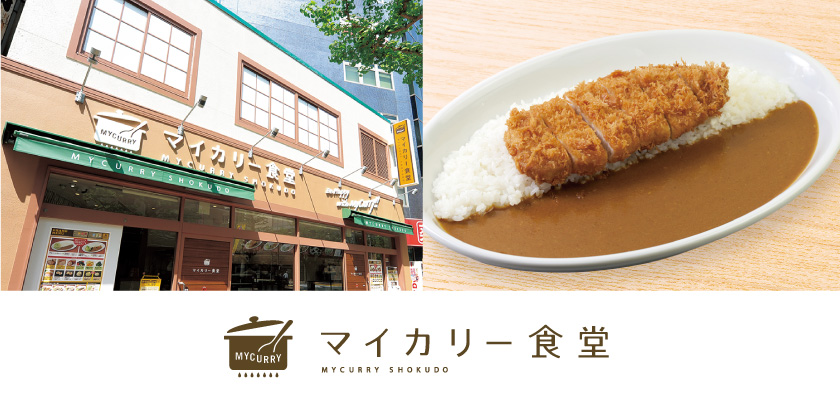 Mycurry shokudo
Specialized curry stores that make full use of the curry-making knowhow cultivated by Matsuya Foods. The name of the store "Mycurry Shokudo" was selected to convey that customers can freely order curries made to their liking by combining 2 types of curry sauces with a wide variety of toppings. At Mycurry Shokudo, we use aged chilled meat that is well received at Matsunoya in our popular pork loin cutlet curries. These stores provide products that are bursting with originality, like our butter chicken curry that is popular with our female customers.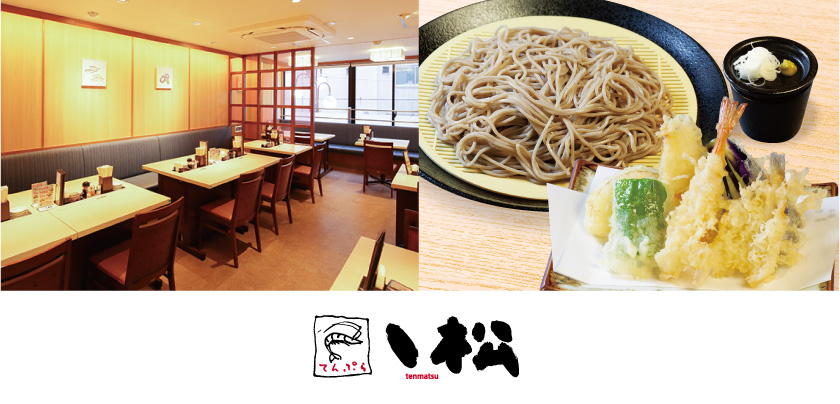 Tenmatsu
A new business line where authentic "freshly made" and "freshly boiled" soba noodles made from "choice buckwheat" can be casually enjoyed. Various tempura and tempura bowls can also be enjoyed, created not only with choice ingredients but also with select frying methods. The limited edition soba menu and seasonal tempura enjoyed at its seasonal peak utilizes Matsuya Foods' unique product development knowhow.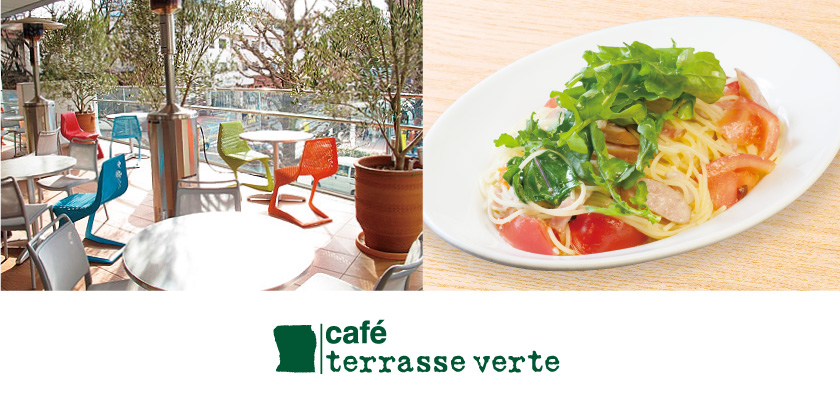 Café terrasse verte
A café restaurant boasting a chic and spacious interior accented with stained glass and a terrace with a full and open feel. The restaurant prepares homemade gems of rare beauty from coffees and teas made only from particular beans and leaves blended in only certain ways, to bread baked on site, to a variety of pasta and meat dishes. It not only provides a morning menu and a lunch menu, but also a dinner menu featuring beer and wine.